Net Service designs and creates IT systems for central and local governments. We offer specially devised solutions to optimise technological and organisational integration. For over ten years, Net Service has been a catalyst for the digital transformation of management processes for Public Administrations. Given the sensitive nature of the data we are exposed to, Net Service guarantees high standards of cyber security and provides the maximum protection to our customers' digital assets. Operating with confidentiality and integrity, Net Service tailors solutions to each individual customer.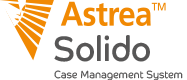 This is a sophisticated information system, designed by Net Service and adopted in 2015 by the Unified Patent Court, the Court for unitary patent protection in Europe. The Astrea Case Management System provides external users (lawyers and firms) with an interface for accessing legal procedures concerning patent protection. It also provides the Court's users (judges and officers) with an advanced management tool which allows case management and document handling as well as issuing, storing, and publishing verdicts.

A flagship of Net Service, Processo Telematico is one of the most important e-government projects in Europe. Net Service has been responsible for the design and development of the project since its inception, developing the core of the technological platform, its interoperability systems, and the management workflows for registrars' applications and those used by judges.

Giustizia Metropolitana® is an accredited tech platform by Net Service, for public administrations. The IT solution utilises specially designed digital tools and applications to ensure secure, seamless document exchange between a large network of services and persons involved in the legal system. Specifically, the platform provides interoperability services between local entities and courts, delocalising some functions of the legal system within a geographical area.The extensive web of connectivity facilitated through the Giustizia Metropolitana® system includes public agencies, courts, citizens, health boards, professional registrars, local public bodies, and organisations across metropolitan cities. Thanks to this project Bologna City Council, Italy, was recently awarded the SMAU Innovation Award in 2016.