With 20 years' experience developing integrated IT systems for e-justice in Central and Local Governments, Net Service is a proven leader in the field. As a company with the experience and diverse expertise of over 70 skilled employees, our e-justice solutions are tailored for clients. Based in Bologna with offices across Italy and in London, UK, Net Service are serve e-justice customers internationally. Net Service operates with confidentiality, integrity, and transparency to ensure customer satisfaction. Examples of Net Service's strong position in the digital sector include a recently secured bid of a 5-year contract, Processo Civile Telematico, to serve the Italian Ministry of Justice and a flagship European project to design and develop an integrated IT system for the Unified Patent Court.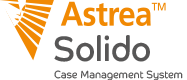 This is a sophisticated information system, designed by Net Service and adopted in 2015 by the Unified Patent Court, the Court for unitary patent protection in Europe. The Astrea Case Management System provides external users (lawyers and firms) with an interface for accessing legal procedures concerning patent protection. It also provides the Court's users (judges and officers) with an advanced management tool which allows case management and document handling as well as issuing, storing, and publishing verdicts.

A flagship of Net Service, Processo Telematico is one of the most important e-government projects in Europe. Net Service has been responsible for the design and development of the project since its inception, developing the core of the technological platform, its interoperability systems, and the management workflows for registrars' applications and those used by judges.